In the process of having my sassy roommate move in, I had some rearranging and reorganizing that needed to be done. While cleaning out one of my closets I ran across two bar stools that I forgot I had! They were stuffed in a closet because at one time I had a larger dining room table and they didn't fit at the kitchen bar. Well now I have a smaller table and they fit again so I brought them out of hiding!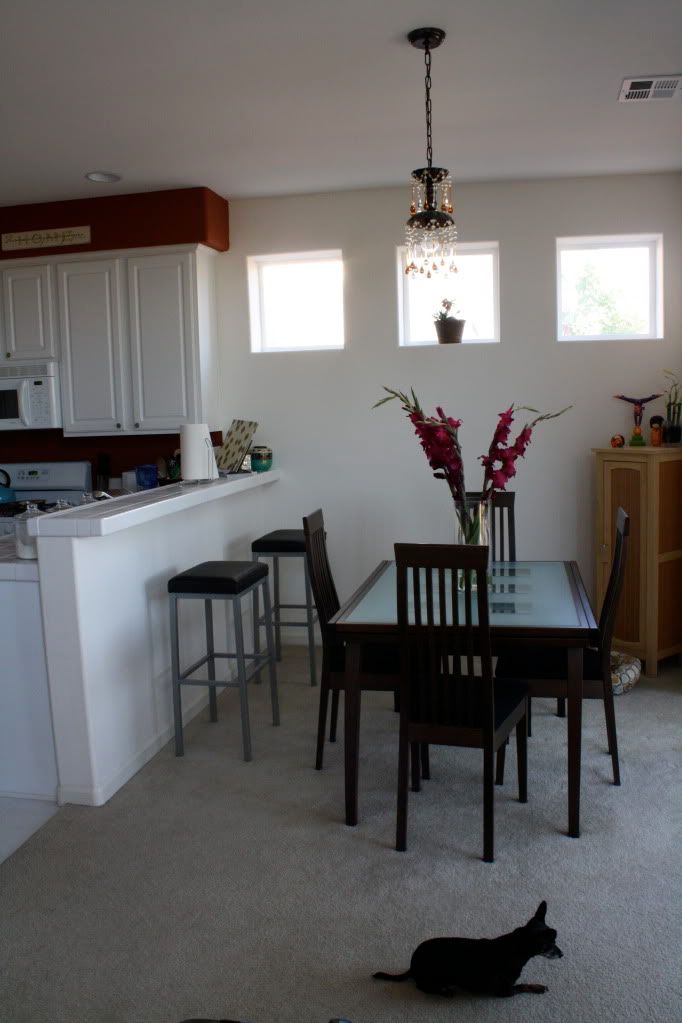 Hi Gucci!!
The bar stools look ok... but the black upholstery just doesn't go with my house. So up to my fabric stash I went. I quickly stripped the old upholstery, got out my staple gun and gave myself a whole bunch of fresh blisters ;)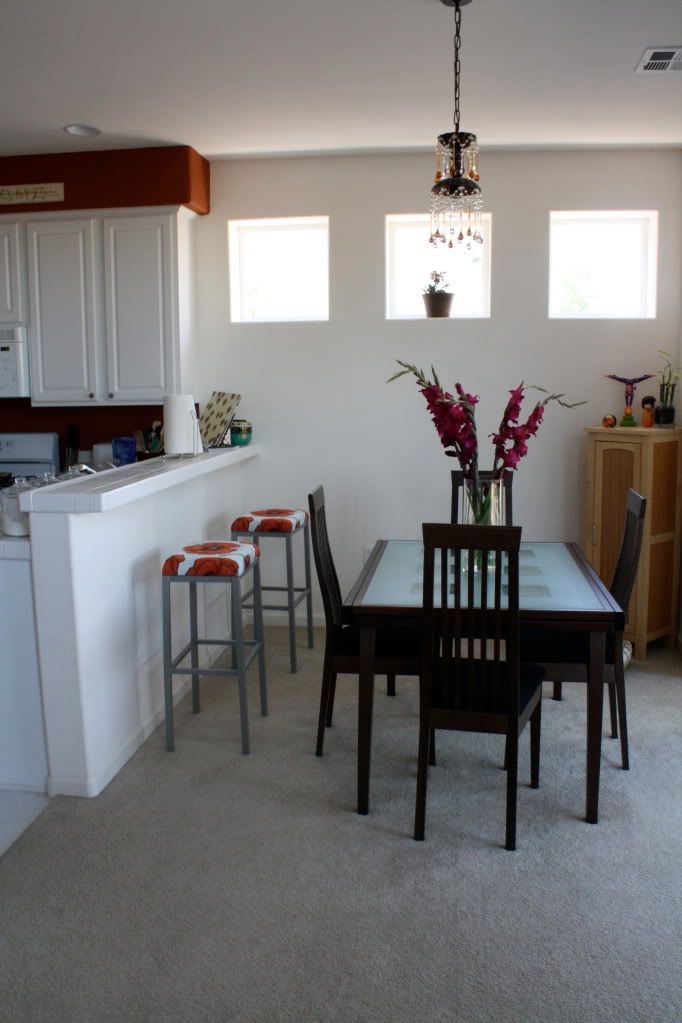 So much better!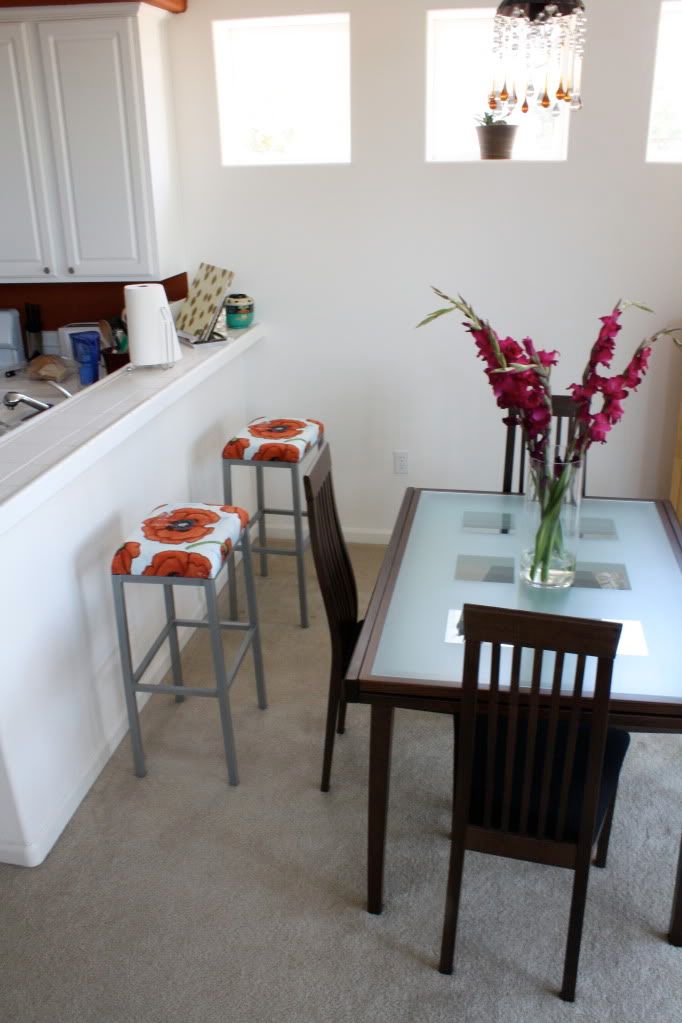 I love the big Poppy print. It makes me smile :)
The great thing was I already had all of the material so it didn't cost me anything and it only took about 20 minutes of my time. Perfect quick and cute update!