These last few months life happened.
Lets do a quick recap and move on with things.
I last left off right before my trip to Ohio. I spent 10 days there and was able to start to feel human again. I got to laugh with my family, do yoga everyday, play in the lake,
eat delicious food,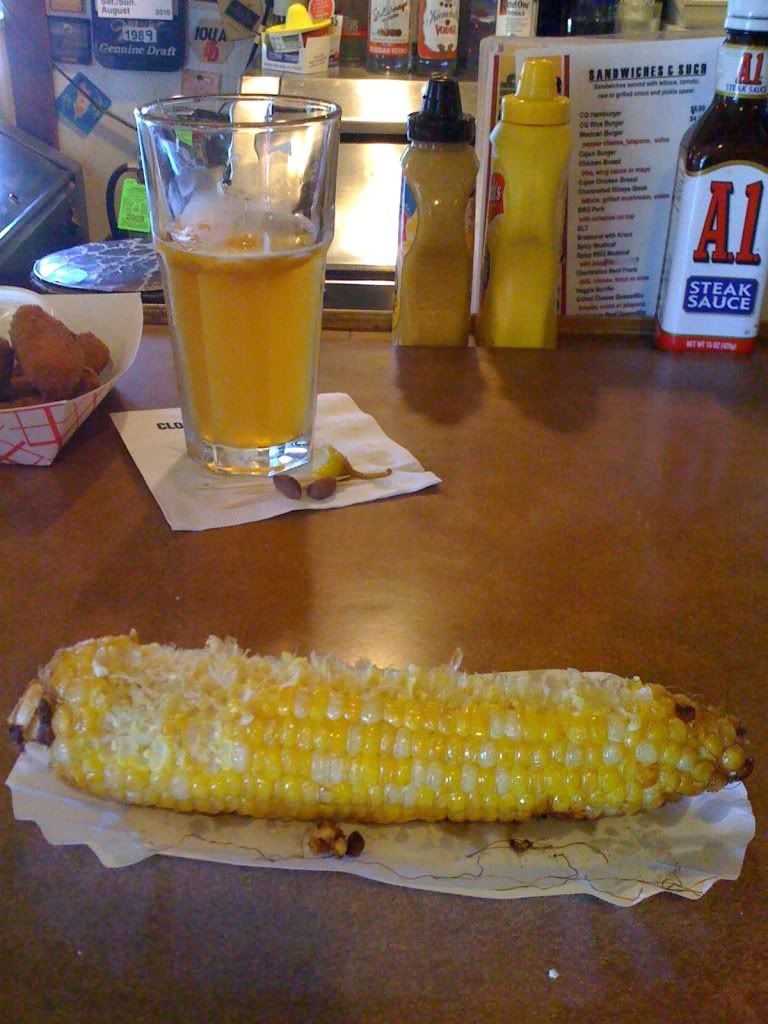 ... mmmm deep fried corn...
play with my nephews, catch up on some sleep, and completely forget about work. It was a much needed break and I did not want to leave!
Since coming home it has been a long waiting game for harvest to start. We had late rains this year and it just wasn't as hot as it usually gets. That means we haven't had enough heat index days to ripen the grapes. Sooo.... here we sit... waiting... Last year we started receiving grapes on August 18th and we didn't stop or get a day off until Thanksgiving. Pretty typical year. This year it is September 21st and I haven't worked a weekend yet! But we are all taking our supplements and trying to catch up on sleep because I think starting as early as tomorrow we are going to get SLAMMED. Pretty soon I won't know what my name is or what language I speak. Wish us luck. We are getting ready for a grape tsunami.
The new happenings since I returned from Ohio are that I got 2 roommates! The sweetest girl you have ever met that is a Jacqueline of all trades and her adorable bundle of love, Olive, a black Golden Doodle. My, so ugly she's cute, 5 pound Chihuahua, is having fun learning how to play with a dog 100 times her size :) They are so cute. They lay on the floor facing each other and pound their paws on the floor at each other. I think they will become great friends!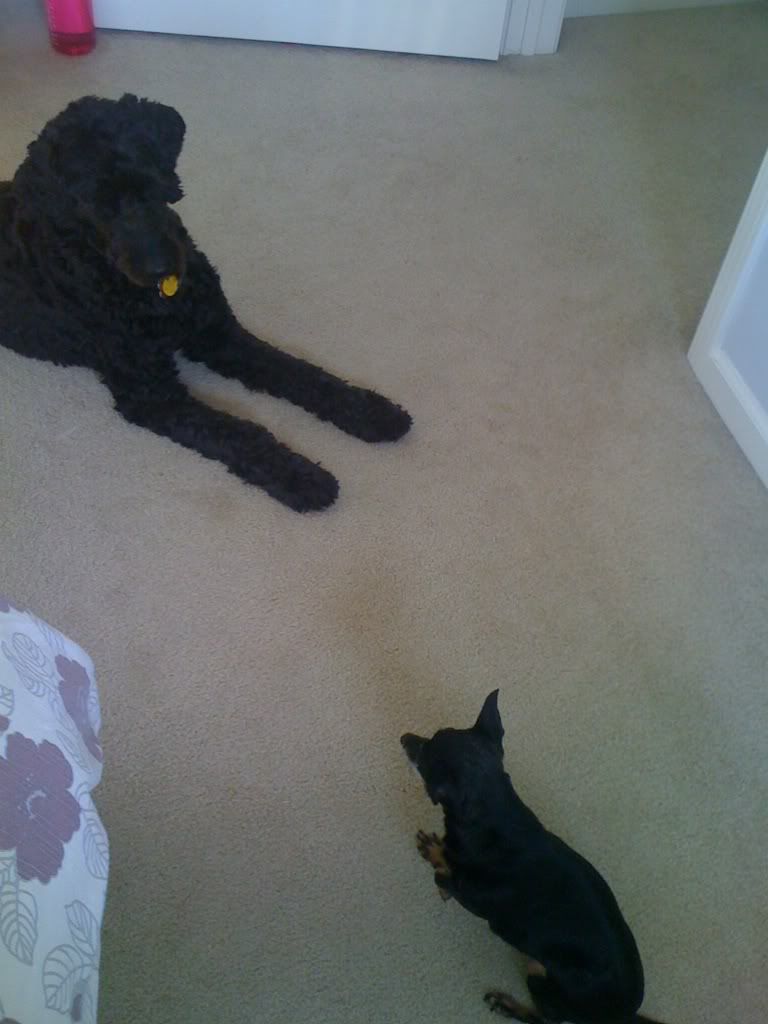 I have also embarked on a new adventure. One that has me jumping out of my skin with excitement. I actually have a lot to share about this one so I will save the news for its own post ;)
I'm such a tease! Stay tuned.
On a frowny note; I had to say goodbye to my sister, brother-in-law, and the munchkins this past weekend. They are packing up their belongings and moving ALL the way to the other coast. I can't stand missing a moment of those little boys lives. Kalee, please don't let them forget me!! Also, scope out the Polo events and find me a hot horseman to ogle when I come visit you :) Thanks sis, you're the best!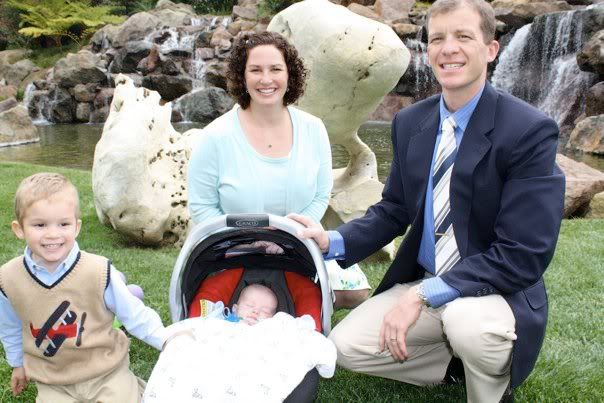 I think that about wraps things up. Well, until I fill you all in on my BIG news :)
So here's to a fast Fall, surviving harvest, safe travels, new adventures, and living life to the fullest and happiest!